Nature
High-resolution simulations
Monday December 5, 2016 7:20AM ET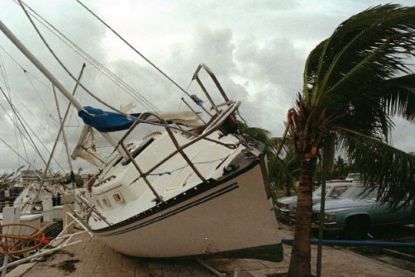 The effects of climate change will likely cause smaller but stronger storms in the United States.
More from

Meantime
Monday December 5, 2016 7:02AM ET

Eye condition
Myopia is becoming more common worldwide
Higher ultraviolet B (UVB) radiation exposure, directly related to time outdoors and sunlight exposure, was associated with reduced odds of myopia (nearsightedness).
Monday December 5, 2016 6:14AM ET

Asia
Mood lighting, quality linen and luxury amenities
Set to unveil its second hotel in Harbin, Shangri-La Hotels and Resorts today announced Songbei Shangri-La, Harbin is scheduled for a December 2016 opening.
Friday December 2, 2016 7:43AM ET

Smartphone
Challenging more expensive smartphones
The OnePlus 3 with its metal unibody design is set to challenge more expensive smartphones out there and it hides some nice features under the hood.
Saturday November 26, 2016 2:05PM ET

Working from home
It has to be formal, but homey feeling
The beauty of working from home is not just a sense of freedom, it gives you a possibility to create your working space to your taste and get something really unique.
Thursday December 1, 2016 8:19AM ET

Sport and luxury
Signature Maserati personality
After three and a half years of unprecedented success in the international markets, the Quattroporte has undergone a substantial restyling without altering its signature Maserati personality.