Medicine
DMAbs were expressed over a wide window of time
Wednesday November 14, 2018 6:48AM ET

Scientists at The Wistar Institute and collaborators have successfully engineered novel DNA-encoded monoclonal antibodies (DMAbs) targeting Zaire Ebolavirus that were effective in preclinical models.
More from

Health
Saturday November 10, 2018 2:17PM ET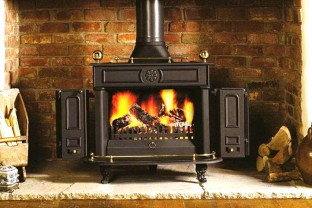 Interior
Any room will welcome a good, warm fireplace
When you put the first log into your fireplace you know that warm winter is at your doorstep. But, there's still time to think about replacing your old fireplace with a new one that will bring new warmth to long, cold nights.
Wednesday November 14, 2018 6:41AM ET

Africa
Sheraton Cairo Hotel & Casino has stood as a city landmark
A weekend of celebration kicked off on November 7 at the Sheraton Cairo Hotel & Casino as it brought together guests, customers and locals to unveil its extensive transformation.
Wednesday November 14, 2018 6:44AM ET

World
Only one group of birds remained
During the late Cretaceous period, more than 65 million years ago, birds belonging to hundreds of different species flitted around the dinosaurs and through the forests as abundantly as they flit about our woods and fields today.
Thursday November 8, 2018 8:42AM ET

Lamborghini
Aventador SVJ has already claimed its position as the Nürburgring-Nordschleife
Extraordinary design, groundbreaking technologies and the ultimate in handling, performance and driver enjoyment, the Lamborghini Aventador SVJ creates pure driving perfection.
Friday November 9, 2018 9:10AM ET

World
20 and 16 megapixels
Royole have announced the Royole FlexPai that's set to be the first commercially available foldable smartphone.